Written by Melissa Barron
This Saturday is about to be massive! Steez Promo and Glow are teaming up this Saturday to welcome Carnage and GTA back to DC in style.
When hometown hero Carnage visited the DMV this past November, 930 Club was completely sold out. If you're like me, and haven't been lucky enough to catch Carnage live, here's 2014 Ultra set. Familiarize yourself with his latest tunes and get hyped for Saturday's show!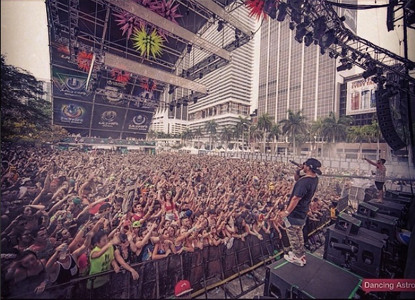 GTA's set from Ultra was hot & diverse, but that's to be expected since the duo hails from Miami. They possess an unbeatable combination of dirty, sexy, hyped-up beats with hip-hop leanings and sometimes even a tropical vibe. Toth & Mejia refer to themselves as producers with no borders; they have been known to experiment with trap, house, moombahton, funky electro, booty bass, salsa, and pretty much anything they can put their own flavor on.
Want more tunes to jam to? Check out these awesome artist's Soundcloud links to learn all of their latest tracks.
Now that you're up to date on GTA & Carnage's music, it's time to purchase your Mega Glow DC ticket and join in on the mayhem that is about to go down at Echostage! Grab a ticket here and join the conversation on Facbeook here.